What Drives Our Work
Oklahoma ranks 48, 49 or 50 in almost every health indicator there is to measure. Health disparities based on zip code, diet, activity level, food access, rates of diabetes and other chronic illness, mental and physical health care access, childhood obesity, and incarceration rates, are immense in Tulsa and Oklahoma. Addressing the health and social determinants of these disparities drives our work.
The Tulsa Schweitzer Fellowship is one of thirteen Schweitzer program sites across the U.S. The Fellowship incubates solutions to health gaps in the community and develops a pipeline of leaders who have the skills and commitment necessary to address unmet health needs for the long haul.
Tulsa Schweitzer Fellows are competitively chosen from graduate and professional degree programs at any Tulsa-area university and from any discipline. Fellows demonstrate a passion for cultivating positive impact in Tulsa where the need is greatest.
To date, Tulsa Fellows have contributed 8431 hours to improve the lives of underserved Tulsans.
Over 70% of Tulsa Schweitzer projects get sustained after the Fellowship year is over.
Tulsa Fellows have touched the lives of 2361 underserved Tulsans since the Fellowship launched in 2016.
"I am walking away from this experience with a whole new set of skills that will serve me tremendously as I continue working in the mental health field. This was my first opportunity to design and lead a community service project of this scope… My Schweitzer project was very different than past experiences because I was charged with taking the lead on every stage of program creation and implementation…. It stretched me by testing the limits of my relative strengths and required me to address and build upon areas of relative weakness."
Fellows For Life Spotlight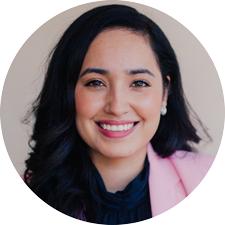 Mayra Salazar Valdivia
Fellow, 2017-18
Mayra is student at Oklahoma State University Osteopathic Medical School. She is the Director for Health Disparities for the Student Osteopathic Medical Association, where she works with medical schools across the US to reduce and eliminate disparities in access to health care, increase medical school diversity, and represent the voice of marginalized communities.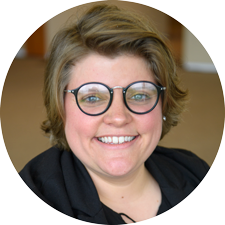 Leslie Briggs
Fellow, 2017-18
Leslie, JD, is an Associate Attorney at Smolen & Roytman where she focuses on civil litigation including civil rights, labor and employment, and personal injury, among others.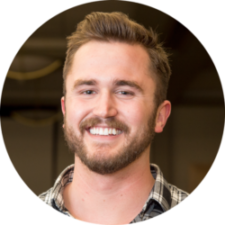 Jim Scholl
Fellow, 2016-17
Jim holds a PhD in Clinical Psychology from the University of Tulsa and is a postdoctoral fellow at the Boston Veterans Affairs (VA) in the LGBT Health Care track. Jim divides his time between research, direct clinical care, and policy work.

Olivia Shadid
Fellow, 2016-17
Olivia is a psychiatry resident at the University of New Mexico department of Psychiatry, where she is involved in conducting mental health evaluations of asylum-seekers and family members of deportees. Olivia is involved in research at OU-Tulsa and the Laureate Institute of Brain Research about the intersection of religious communities and mental health adherence, and perfectionism and eating disorders in young children.

Meredith Wyatt
Fellow, 2016-17
Meredith is a board certified occupational therapist, working with patients in an in-patient setting at St. John Hospital in Tulsa.

Chris McNeil
Fellow, 2017-18
Chris is a medical student at Oklahoma State University Osteopathic Medical School. He is a volunteer wrestling coach at McLain HS, his Schweitzer project site, and is active with Big Brothers and Big Sisters. Chris has held several leadership roles while in school, including with the Student National Medical Association and the Minority Association of Pre-Medical Students.